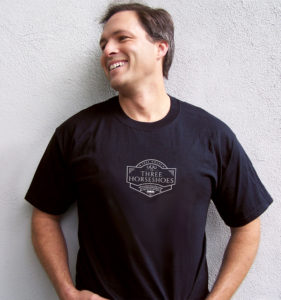 The Three Horseshoes in Stapleford is a free house 3 miles south of Cambridge. The first record of a pub on this site dates backs to 1815 but some locals believe it pre-dates the late 1700s, making it the oldest drinking establishment in Stapleford and Shelford.
​The Three Horseshoes is an independent pub that offers a wide range of real ales and – uniquely – exceptionally good Greek & Cypriot cuisine.
The pub is now listed in the CAMRA 'Good Beer Guide 2021' and was voted 'Most Improved Pub' for 2020!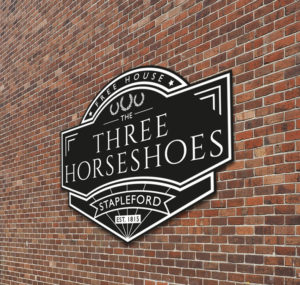 Chris Diogenous, the proprietor of the pub, approached Ben8&Co to create new branding for the pub.
The brief was somewhat difficult as he wanted the branding to reflect the location, heritage, cuisine and the Art Deco decor.
The resulting branding will be used in signage, clothing, printed literature, online media and vehicle livery.